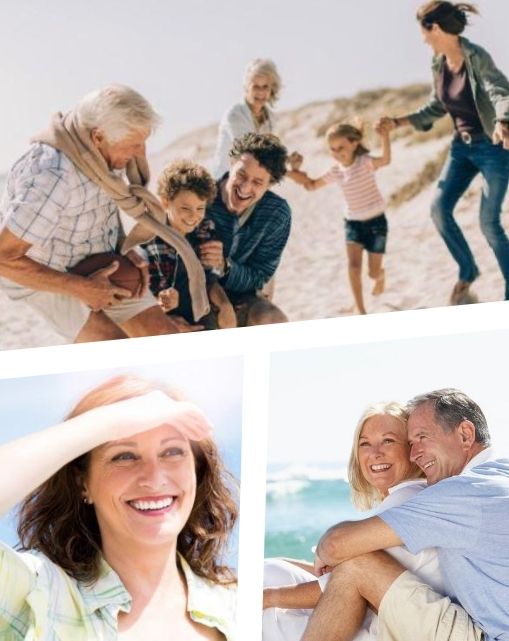 You can create a better financial future, it's all about knowing how
Making financial decisions doesn't have to be overwhelming. You just need the right road map.
Regardless what age or stage of life you are at, it makes sense to plan your path with smart investment and wealth creation advice.
We've got you covered on life's journey.
From superannuation advice to make sure your money works hard for you to preparing for retirement so you can reap the rewards, with financial planning you will be well on your way to managing your money and achieving your life goal
That's where we come in. We work with you to navigate your route.
Let us be your sounding board and voice of reason. Dream big, create life goals. We'll listen and work with you to develop a plan to get you there. And we'll tell you if you are off course and need to make some changes.
Yes, that takes courage. We know, we've been there too. A better financial future is actually not that hard to create. It just takes the right plan and a good dose of persistence.
Our clients love our holistic approach to financial planning
"We've had other financial advisers in the past and there's no comparison between them and Marion, none at all. We have built up such trust with Marion, you just couldn't beat her. She comes highly recommended by us, top recommendation"
A little bit about what we do 
Discover a Smarter Way to Plan for Tomorrow
Meet Perth's Dynamic Duo
Marion takes a common sense approach to financial planning. A brilliant money strategist with a good sense of humour and Irish wit, she keeps it real. With experience across the entire spectrum of life from superannuation to setting up education funds and everything in between, Marion has you covered. Her favourite question is "why", and she'll ask you this a lot. Why? Because it helps you gain clarity about what you want to achieve.
Whilst a big part of money management and financial planning is about numbers, mindset is equally important. Christina's deep interest in behavioural science around money has affectionately earned her the nickname of the Money Muse. She loves nothing more than coaching you around an effective money mindset. In 2017 Christina was inducted into the hall of fame as a finalist in the AFA Female Excellence Awards for the work she is doing for women and their money.
With over 50 years of money management experience between them, it's no wonder this female financial advisory team is well equipped to take the mystery out of money.
Marion
A self-confessed money nerd who project manages a husband, 3 kids and a dog, Marion Deegan loves the variety of the financial planning process. Every day brings something different to an ever-changing industry. With an arsenal of technical knowledge, her mission is to take confusion and overwhelm out of your money management decisions so that you can confidently make smart money choices.
Marion takes the mystery out of money management. Through discussions and ideas generated, to showing the connections for your bigger picture, her personal approach to guiding you to arrive at the right decision is an integral part to making your wealth creation pathway clear.
Christina
What does tango dancing and sunrise beach walks have in common with financial planning and money management?
They represent fun and freedom and an accumulation of 30 years of investment experience coupled with good financial advice and money management.
Christina Cabrera is a trailblazer. She's also the tango dancer who set herself a goal to live within walking distance to the beach. Frustrated by a lack of service and good financial advice, Christina treated herself as the client, and a financial plan was put in place. Daily beach walks now happen all year round.
Our philosophy is not complicated:
Just start. It is never too late no matter where you are at.
There is more than one way to get to the desired outcome. We'll find the missing piece to your puzzle.
We are on your side. We have complete trust in what you tell us, but we will research and verify everything. That is just who we are.
Education is empowerment. The more we know, the more we can help you. We are a bit nerdy and love learning and seminars! Between us we may have over 50 years of investment experience, yet, we are humble enough to know we don't know everything.
We don't do complacency. Being humble and honest is our creed.
Clear communication is key to our relationships. If we make an error, didn't understand you or have miscommunicated, we will always tell you and make it right.
We value our team and our relationships.  It takes a village to make money magic happen.
We are in this together for you, your partner in this journey. Yes, money is important, so is having good lasting relationships that bring us joy. That's what really matters.
Certified Financial Planner®,
Bachelor of Commerce (Accounting),
Diploma of Financial Planning (Deakin University)
Accredited Aged Care Practitioner™
Certified Financial Planner®
Certified Money Coach (CMC)®
Bachelor of Commerce (UWA)
Diploma of Financial Planning (Deakin University)
Paraplanner and Compliance Champion
Bachelor of Commerce (Economics & Financial Planning)
From Mistake to Mastery: Finding Your Financial Freedom
Money shouldn't be a dirty word. Life doesn't revolve around money. Lots of other things – like family, friends, and health – can be much more important to you than your bank balance. That's why we've put together this handy guide to getting to grips with the do's and don'ts of your finances. Pop your details in below for immediate access.
"If you can dream it, you can do it." —Walt Disney
How We Work With Our Clients
Our approach to financial advice and money management is holistic, honest and built on trust. When you work with us you know exactly what you are getting. We are transparent with our service and open about our fees.
It's all about you – your dreams and goals. We listen and do your numbers.
This is the meeting where you get your Financial Plan. We review, discuss and talk you through your financial blueprint.
Excitement plus! It's time to sign off on your personalised Financial Plan.
Relationships are an integral part of your Financial Planning journey, here we'll set up some dates to review your plan and make any necessary changes along the way.
Ready to convert your dreams into a plan?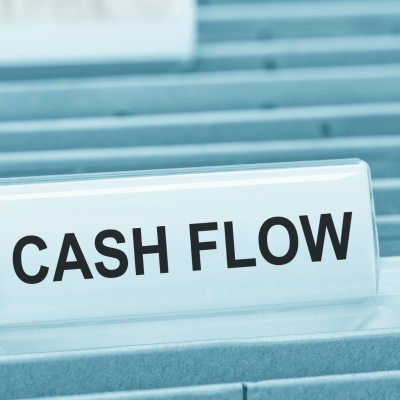 If you have existing debt, you are not alone. Many Australians find themselves living from one pay cheque to the next, regularly making payments on balances owing and spending more than they bring in annually. While that might not be a massive problem during your...
Who is your typical client?
Our clients are Perth people, just like you. They are individuals or couples, families or retirees who are ready to prosper! They are genuinely serious about setting themselves up for a better financial future and know the value of good advice. They are willing to work with a financial planner that will serve as their voice of reason and accountability partner.
Isn't financial planning only for the wealthy?
It's a myth that you need lots of money to begin planning for a secure financial future.
Regardless of your income level, good financial advice from a qualified professional can help you to make the most of your earnings, minimise your tax burden and plan for a secure, comfortable future. A small sum invested now and built slowly over time can form the basis of your long-term wealth creation.
We meet you where you are at and can help to protect your current income and assets, structuring a tailored investment plan that suits your lifestyle and budget. Financial planning is a journey, not a destination.
What services do you provide?
We take a holistic approach to financial planning, looking at your bigger picture and showing you all the connections along the way. This is more than just numbers, we educate, empower, support, coach and mentor you along your money management journey.
Marion and Christina have expertise in advising across the entire spectrum of life from:
What does a financial planner do?
Financial advice isn't just about preparing you for retirement or an option only for the wealthy. We are all about relationships and will partner with you to help you achieve financial security and make your money work harder for you, whatever your stage of life, in all market conditions.
A professional financial planner is like a personal coach for your money. Someone who can guide you to make smart decisions about your money and help you manage it effectively. That is: How to make it, grow it and keep it.
How do you charge?
We are a fee for service practice, both for our initial advice and our ongoing advisory services.
We don't like surprises and know that you don't either. So, there are no hidden fees. All of our fees are discussed with you.
After our Discover Meeting before doing any work, we will scope the advice project and give you an engagement letter that outlines our fees and progress payments that are to be made.
You can find details on our Policies & Financial Services Guide
What experience and qualifications do you have?
Perth's Dynamic Duo have over 50 years of finance and investment knowledge between them, and a whole lot of life experience too. They have been in your shoes.
Marion is a Certified Financial Planner with a Bachelor of Commerce (Accounting), Diploma of Financial Planning and is an Accredited Aged Care Professional. She has over 25 years of Financial Planning experience.
Christina is Certified Financial Planner with a Bachelor of Commerce and Diploma of Financial Planning. She also is a Certified Money Coach and has 28 years of Financial Planning experience.
Not quite ready for financial planning yet?
Sign up to receive regular Updates instead.
(Don't worry we won't spam you. We know what it's like to have to battle the Inbox Dragon)